Lear is remembered as humorist, zoological draughtsman, poet and musician, but perhaps his greatest works are his beautifully-observed landscape drawings and watercolours. He began his career at the age of sixteen, drawing animals and birds in the London Zoo. After 1837 he made his living as a landscape painter, travelling throughout Europe and as far afield as India in search of new places to draw.
The Landscape Artist in Greece
Lear's journey with Charles Church in 1848 was his first visit to Greece; he later settled in Corfu and travelled widely in what is now Greece: his "polygraphic Hellenic proclivities" were to produce approximately 3,000 Greek drawings.
Lear's Method
Lear sketched swiftly on the spot, scribbling notes on his preliminary drawings and numbering them; later, indoors, he would 'pen out', inking over his pencil outlines and adding colour wash. The sketches could then be worked up as finished "studio" watercolours or more ambitious oil paintings, for exhibition and sale.
Pictures from the 1848 Trip
Lear's numbered series runs from 1 to 143A, with a few unnumbered figure and flower drawings. We know the present whereabouts of only 51 of the numbered series, though others are well documented from sale and exhibition catalogues. Throughout his life Lear continued to work from his original drawings; we have identified eleven studio watercolours and three oil paintings. Oil was used for the most "famous" scenes: Marathon and Thermopylae, of which there is an example below.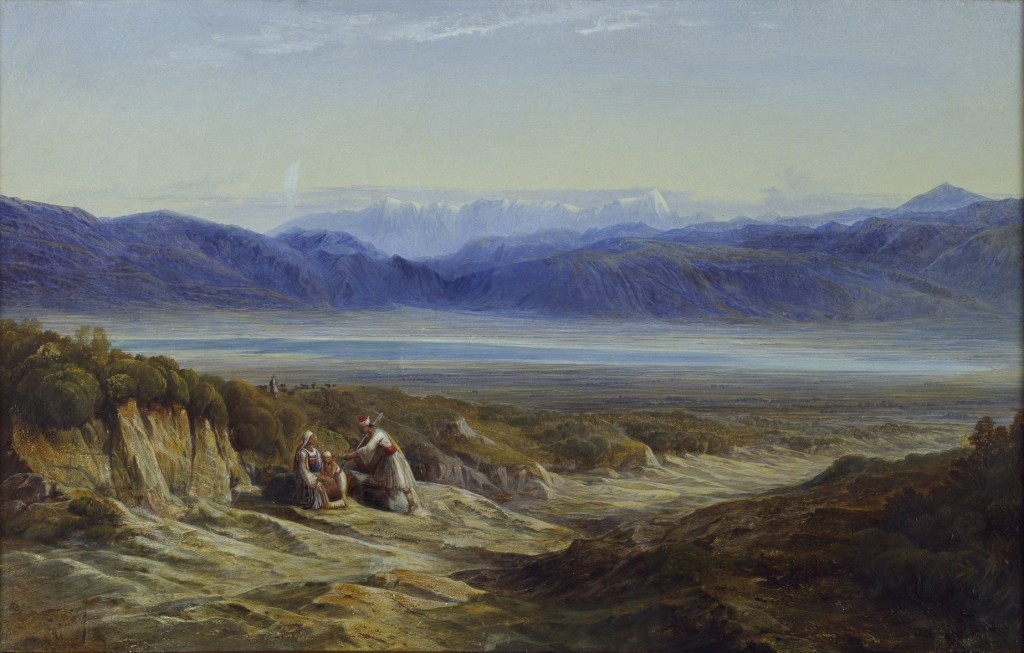 The Numbered Series
Below we have drawn together the pictures from Lear's numbered series. They are displayed in the order given by Lear, according to his running numbers, displayed above each image.
Number 4 – Athens: Hephaisteion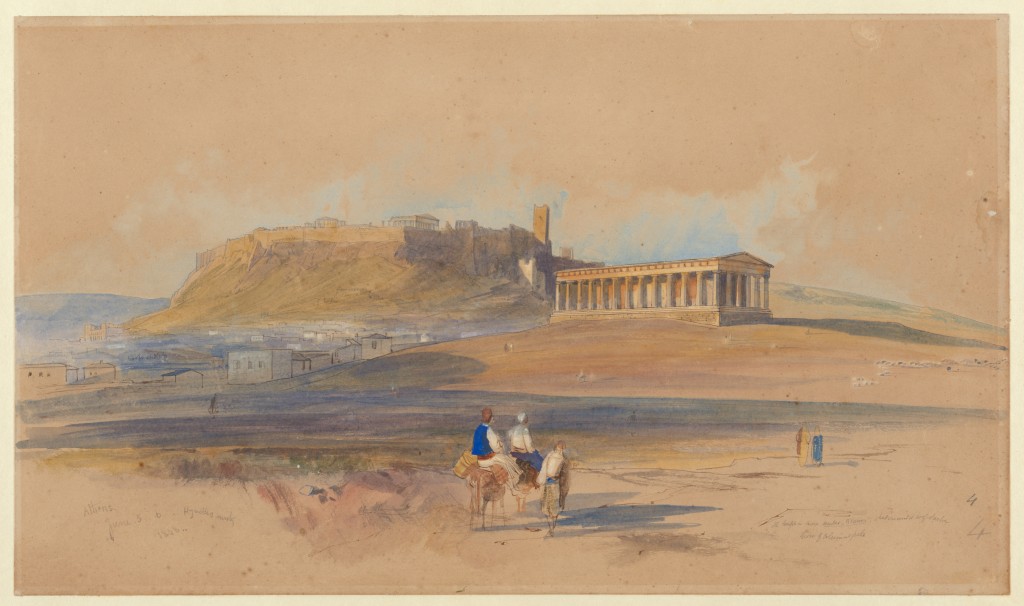 Number 5 – Athens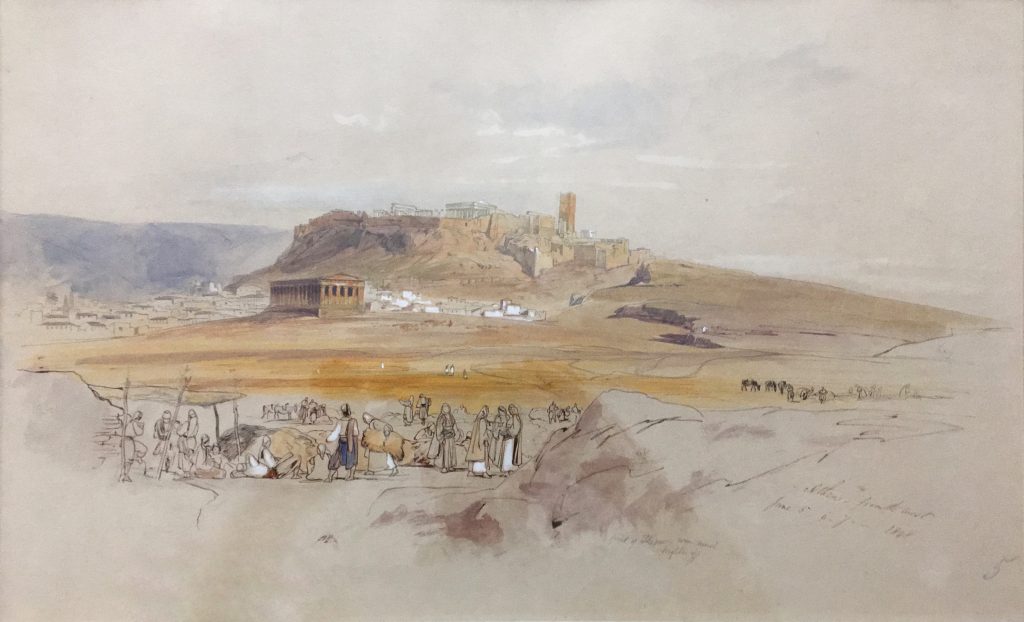 Number 6 – Athens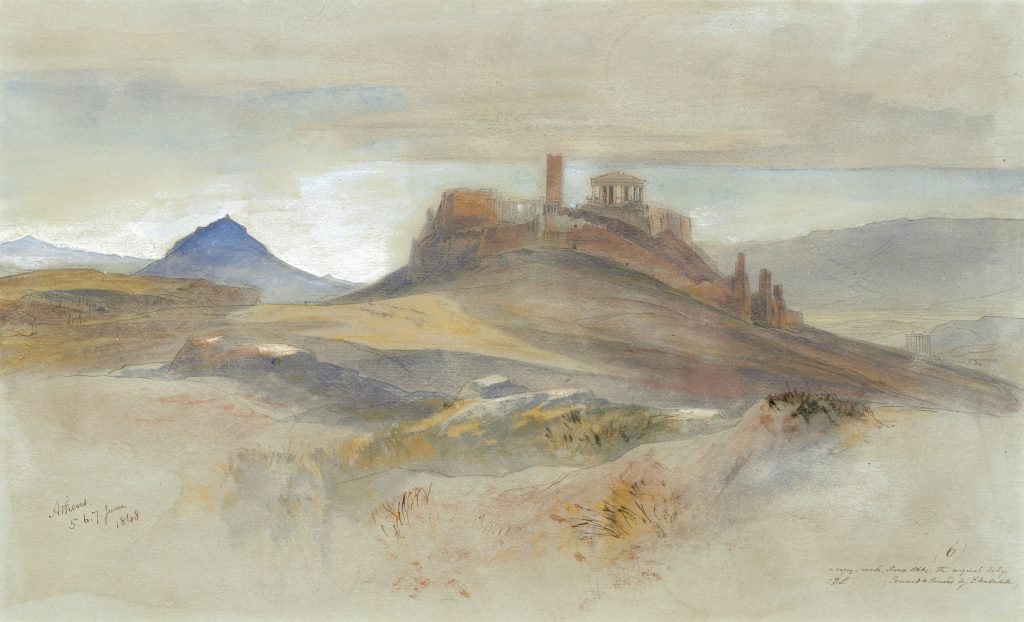 Number 7 – Athens, the Acropolis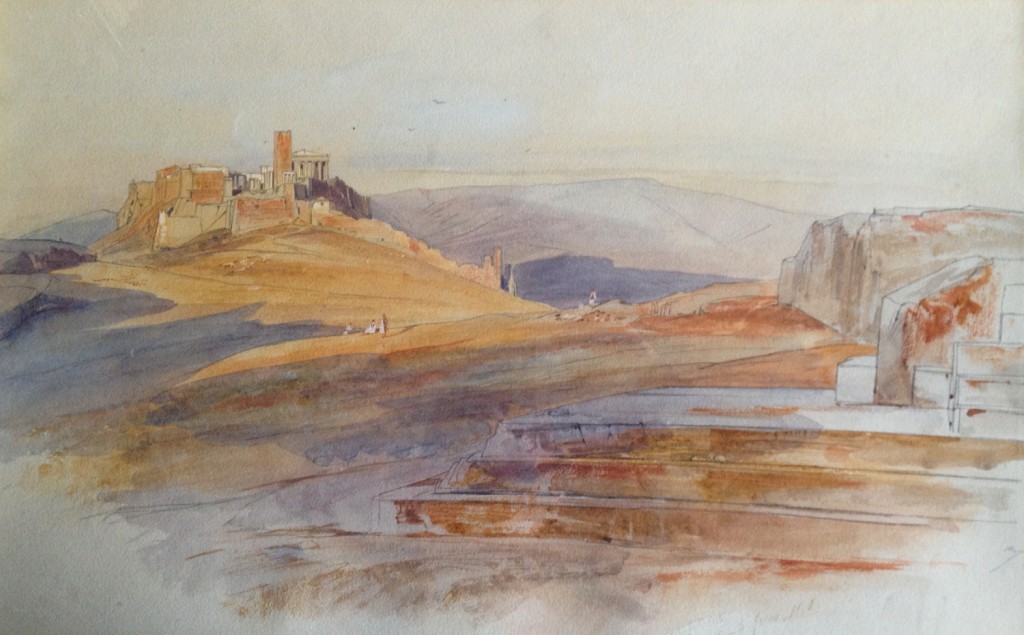 Number 8 – Athens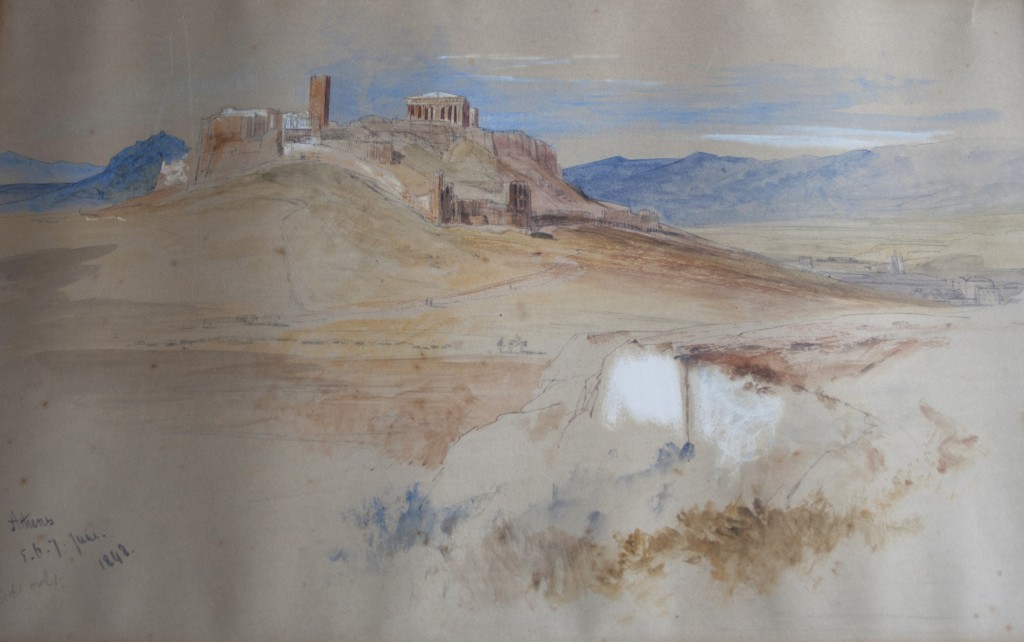 Number 9 – Athens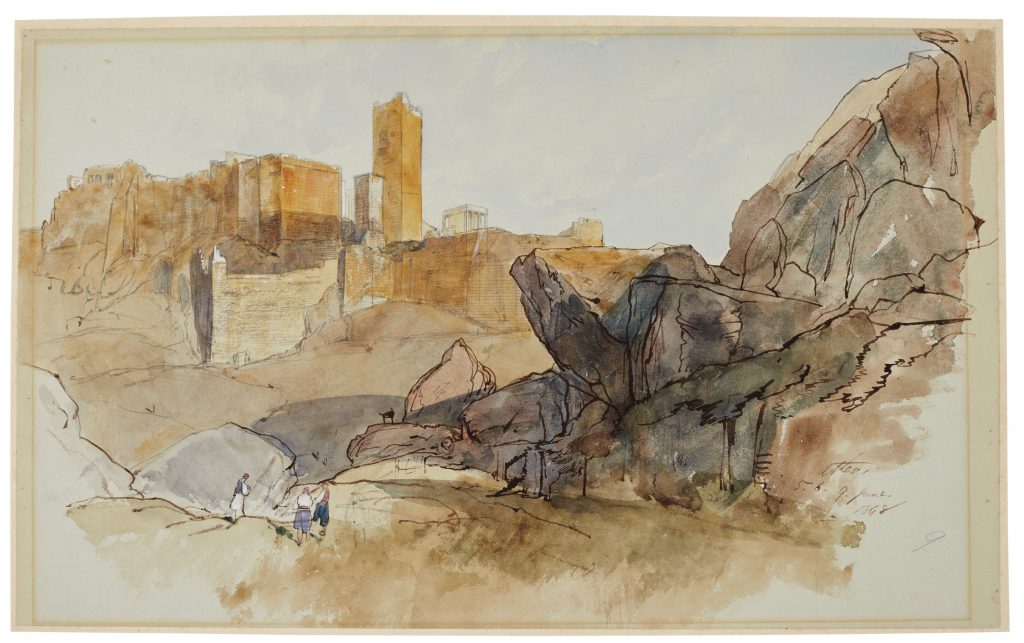 Number 10 – Athens, the Hephaistion from the Acropolis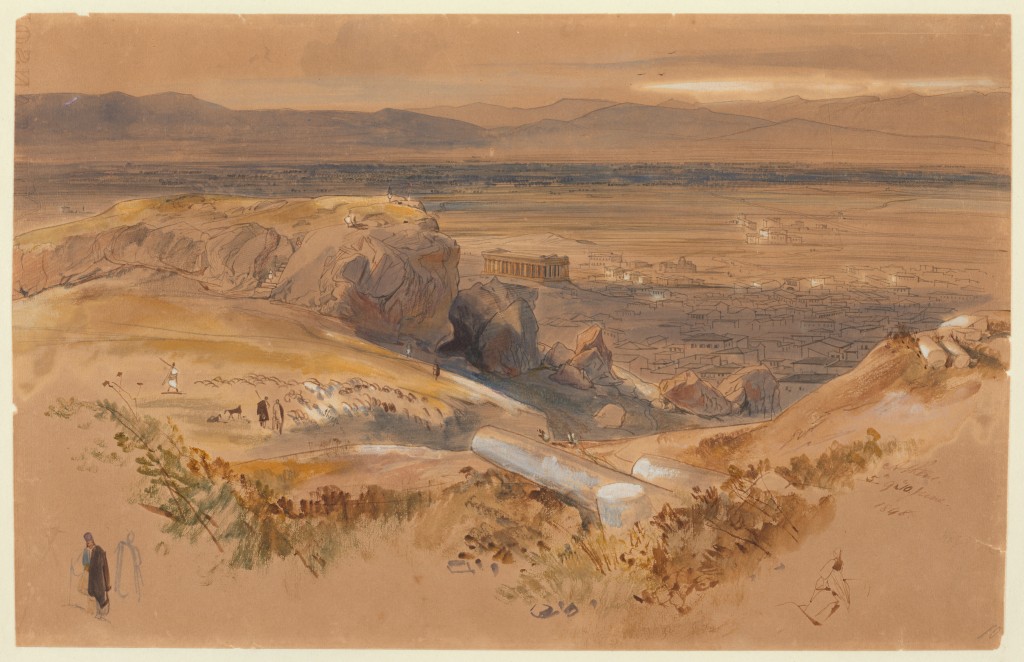 Number 12 – Athens, Temple of Minerva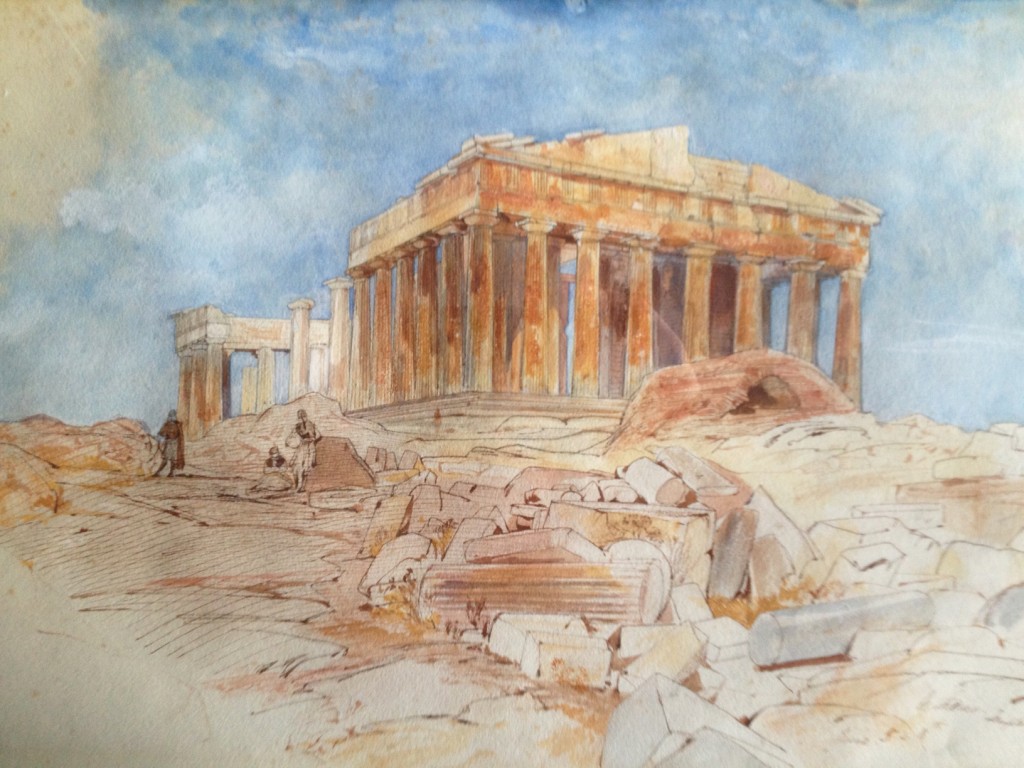 Number 13 – Athens, Temple of Nike Apteros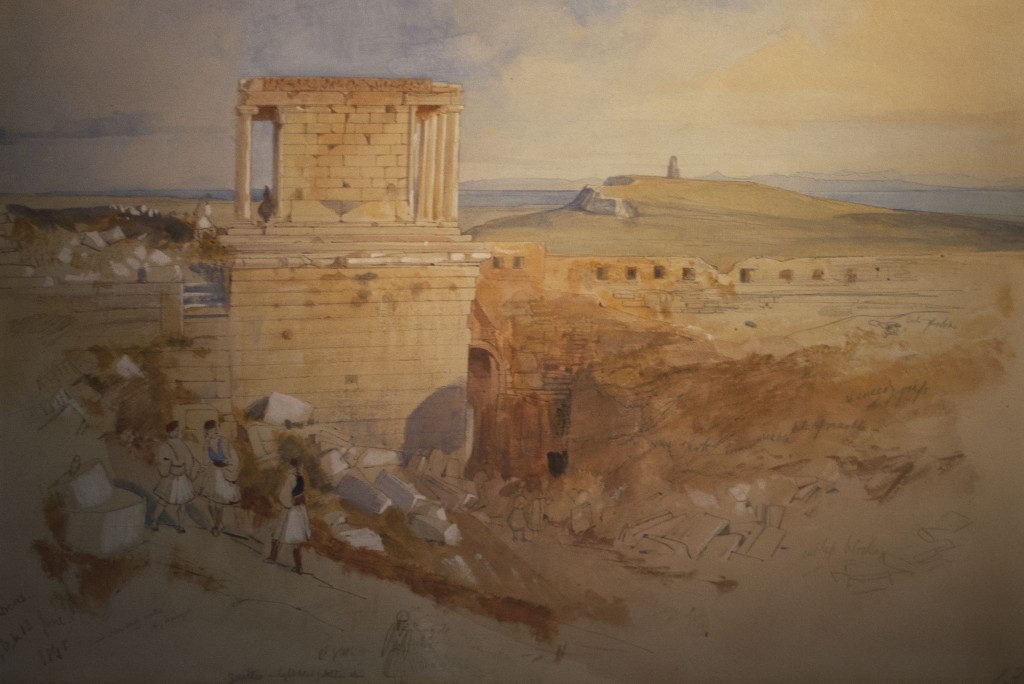 Number 18 – Athens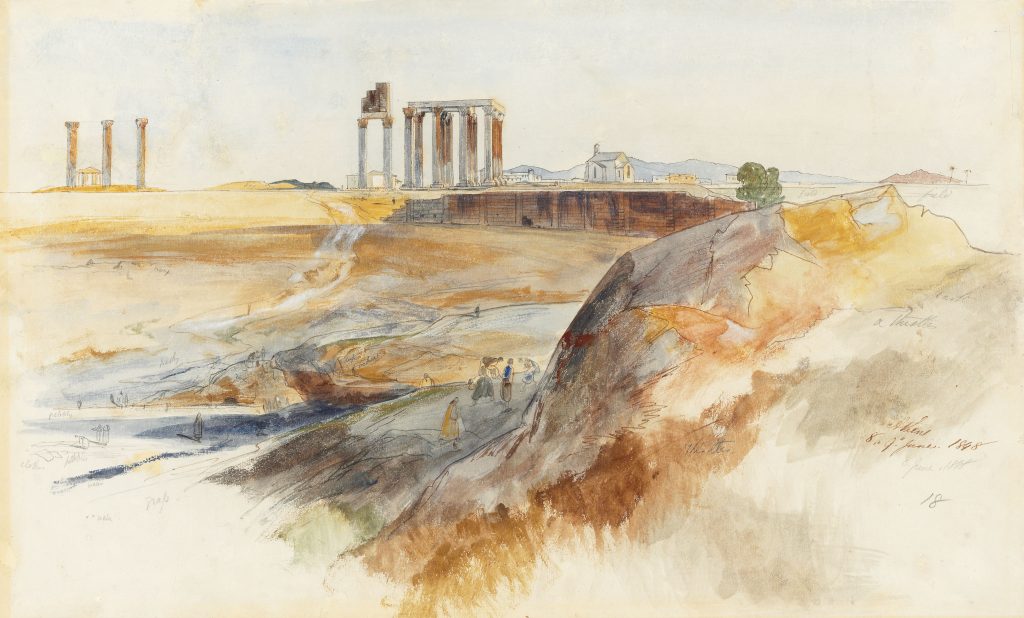 Number 19 – Athens

Number 23 – Athens from Mount Lycabettus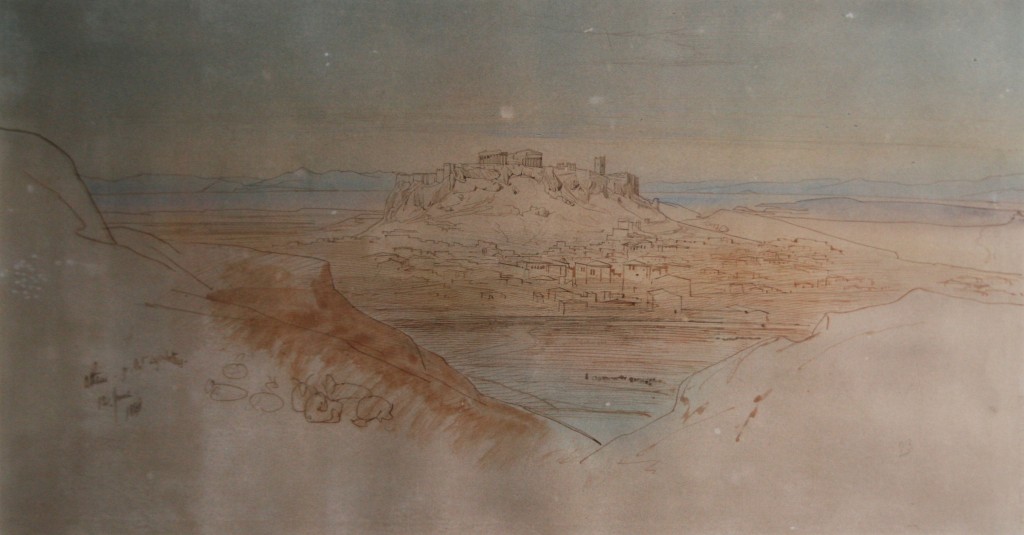 Number 26 – Athens
Number 28 – Athens, Royal Palace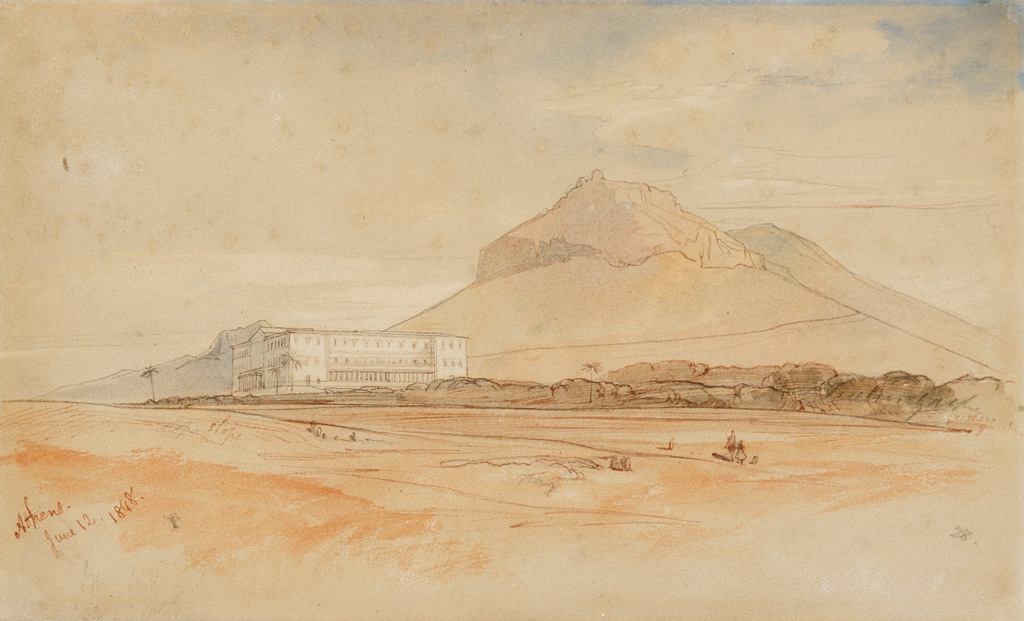 Number 32 – Marathon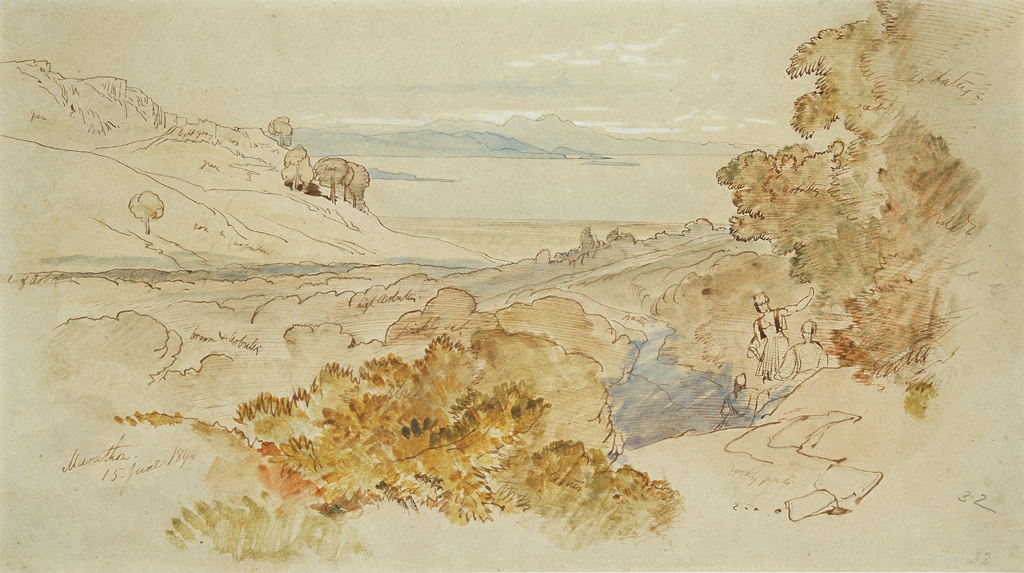 Number 36 – Marathon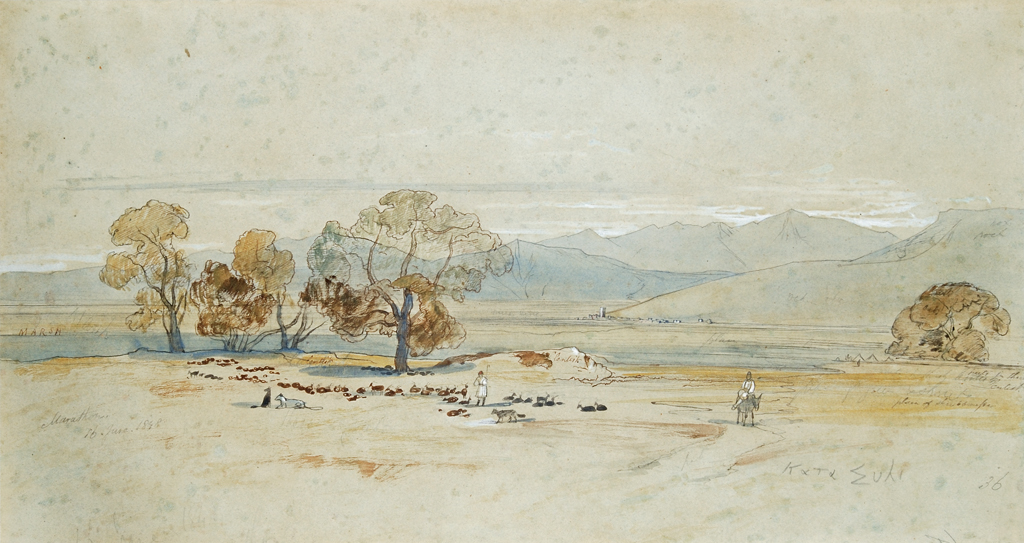 Number 43 – Vathy, near Chalcis

Number 57 – Near Kymi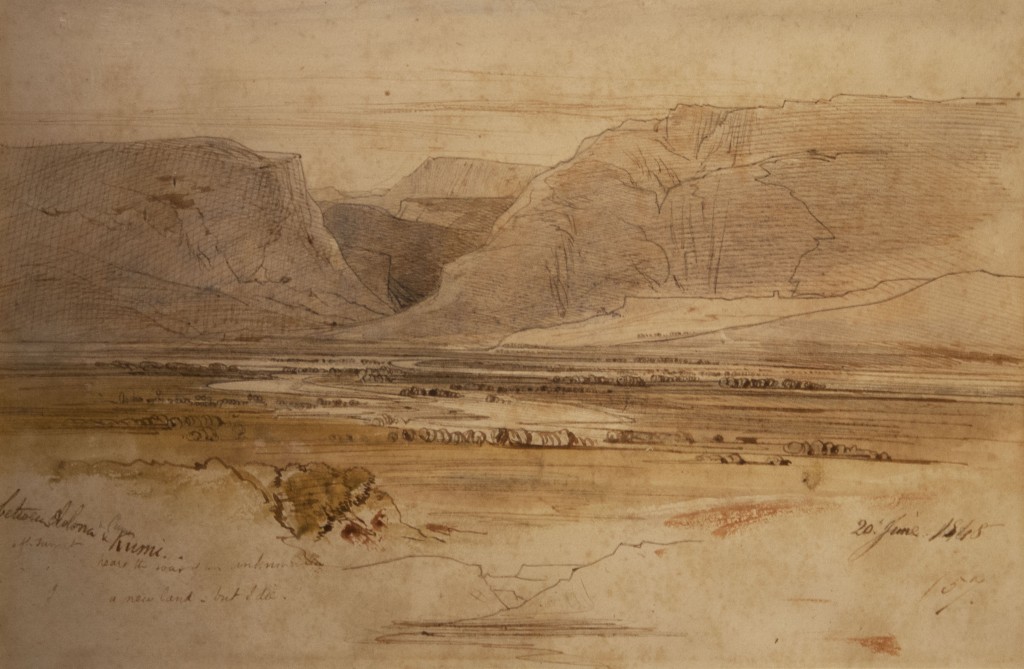 Number 59 – Near Kymi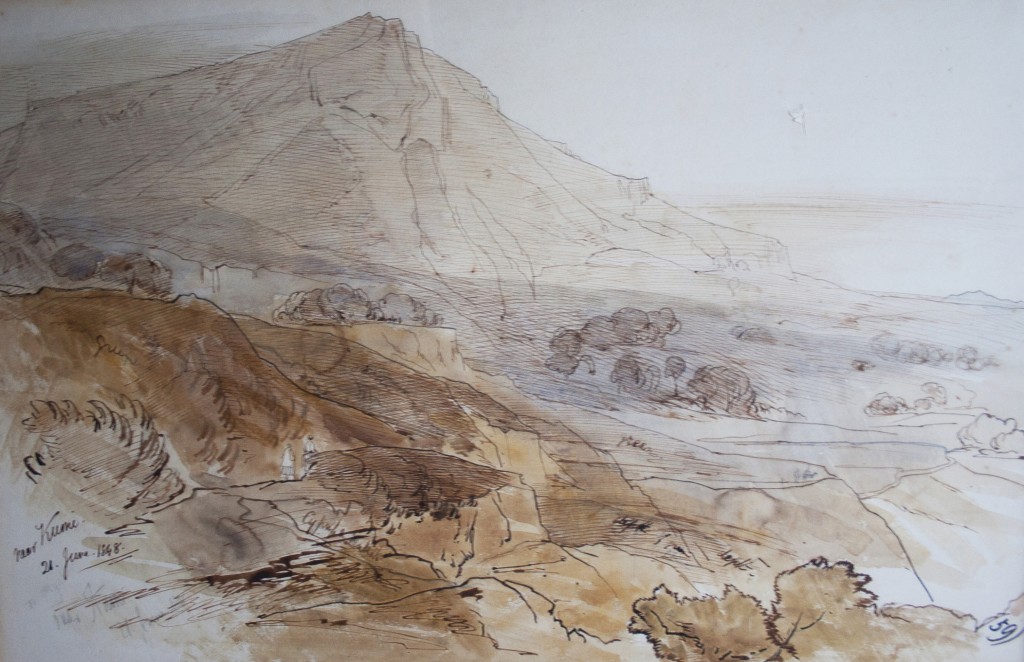 Number 61 – Vrisi on the island of Euboea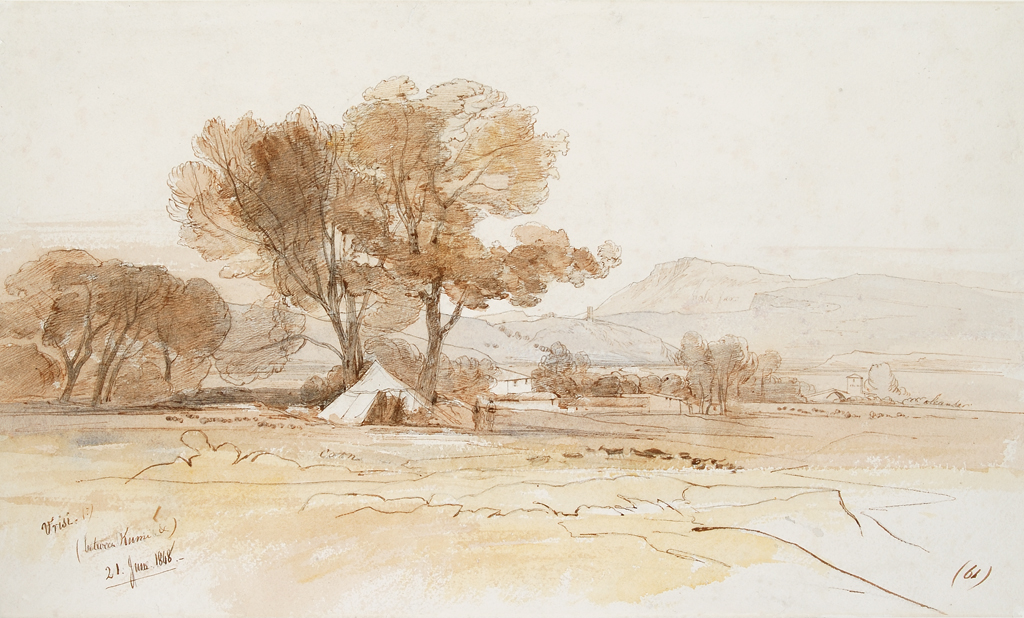 Number 62 – Mount Dirphys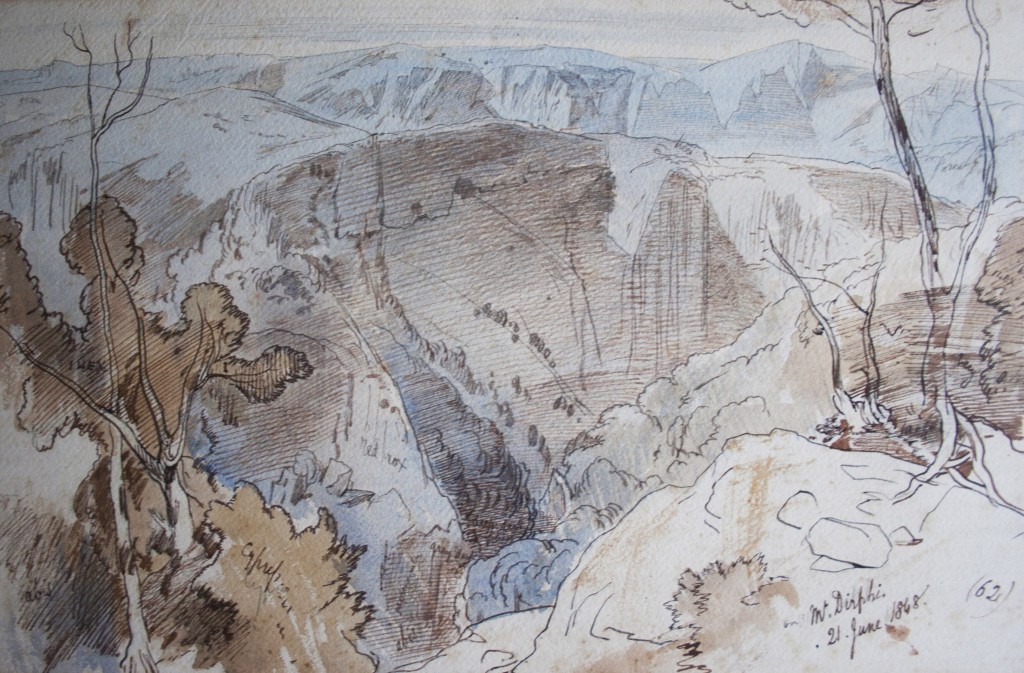 Number 66 – Between Chalkis and Castella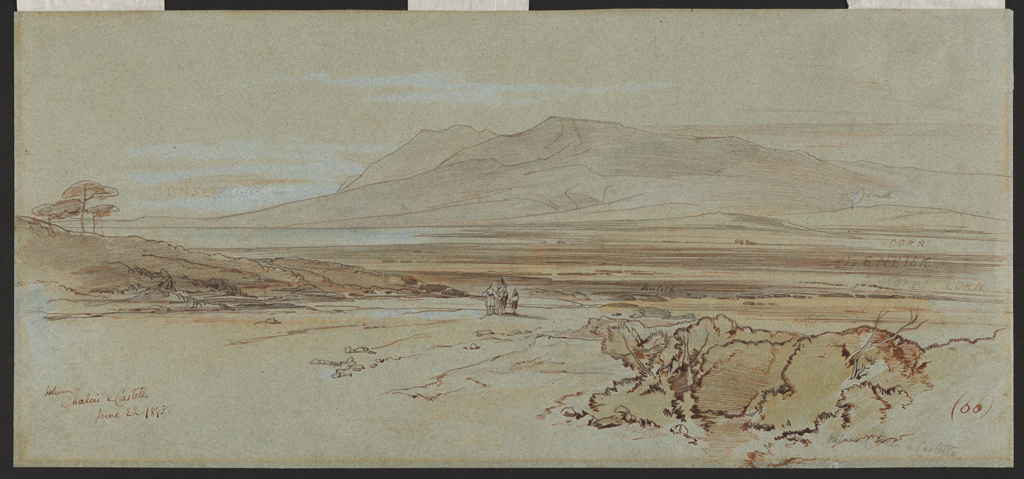 Number 67 – Castella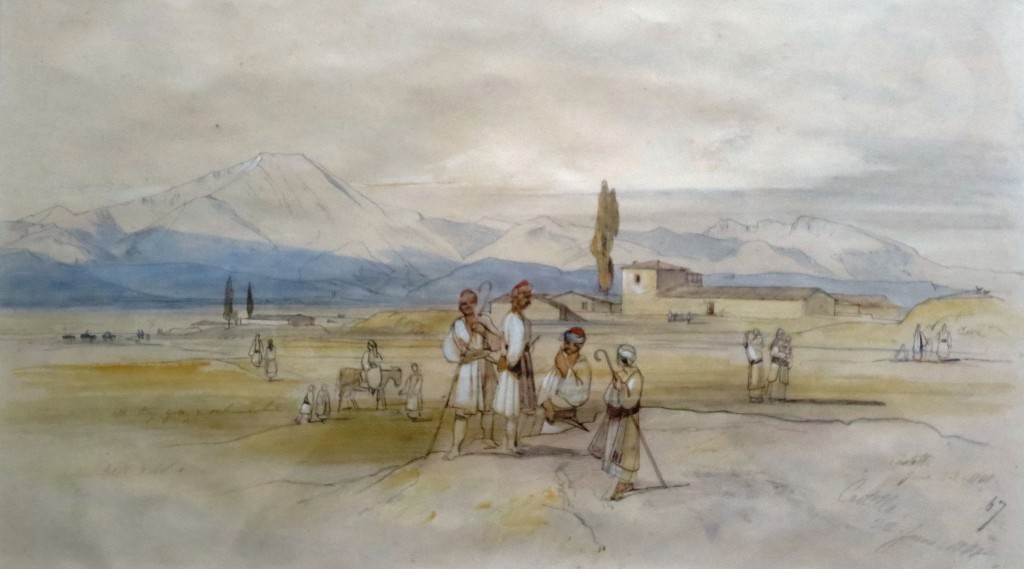 Number 71 – Near Achmèt Agà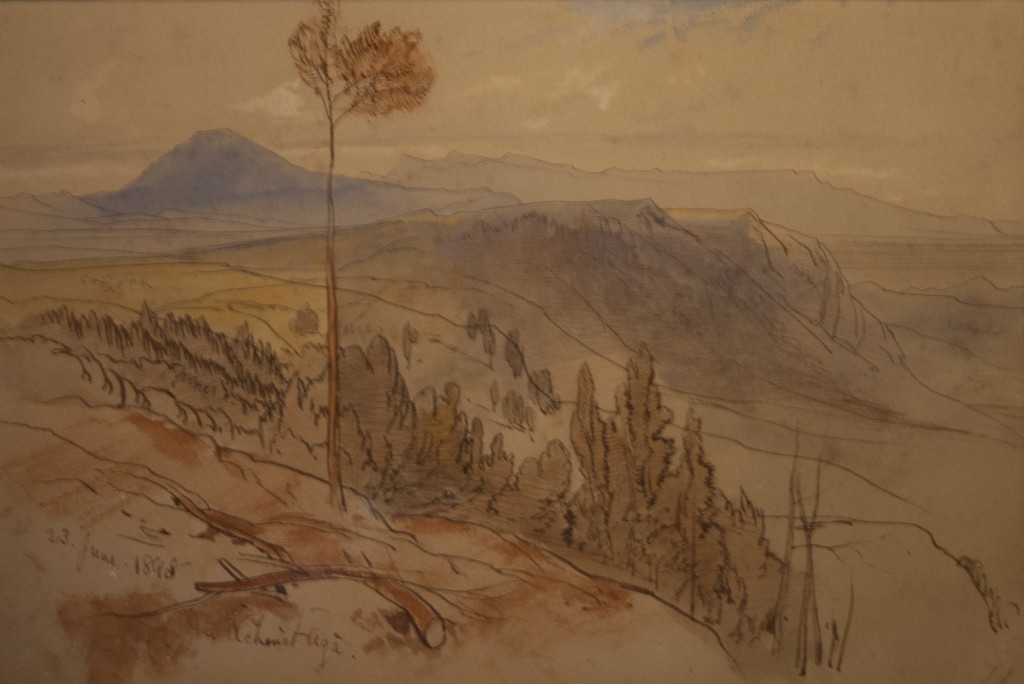 Number 72 – In the Pine Forests near Achmèt Agà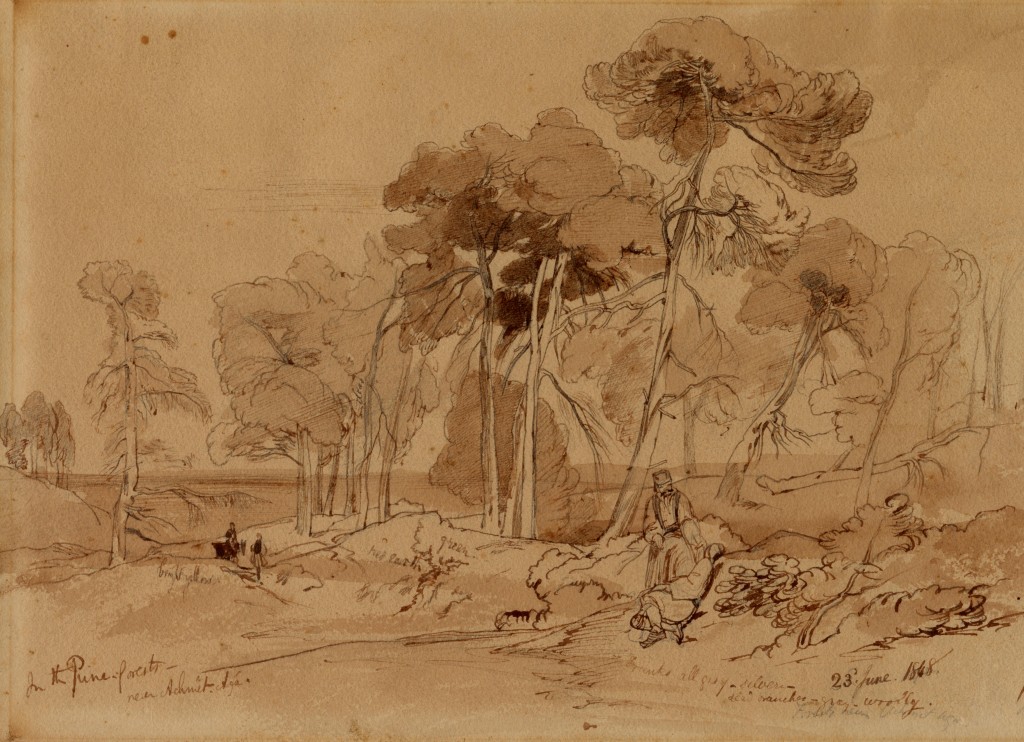 Number 78 – Near Achmèt Agà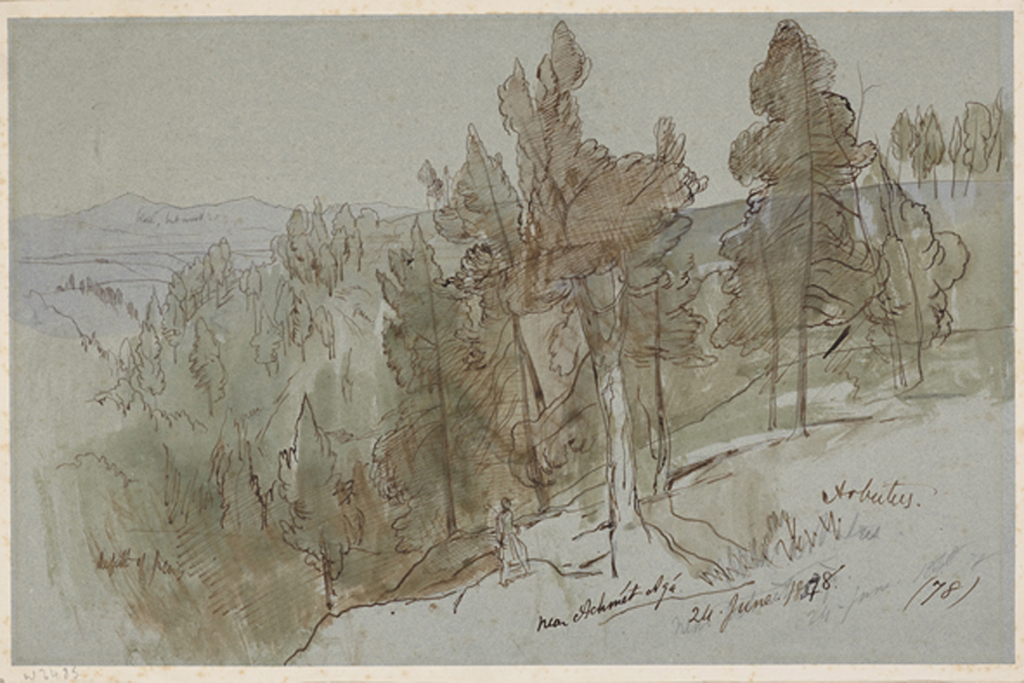 Number 81 – Near Kokinamelia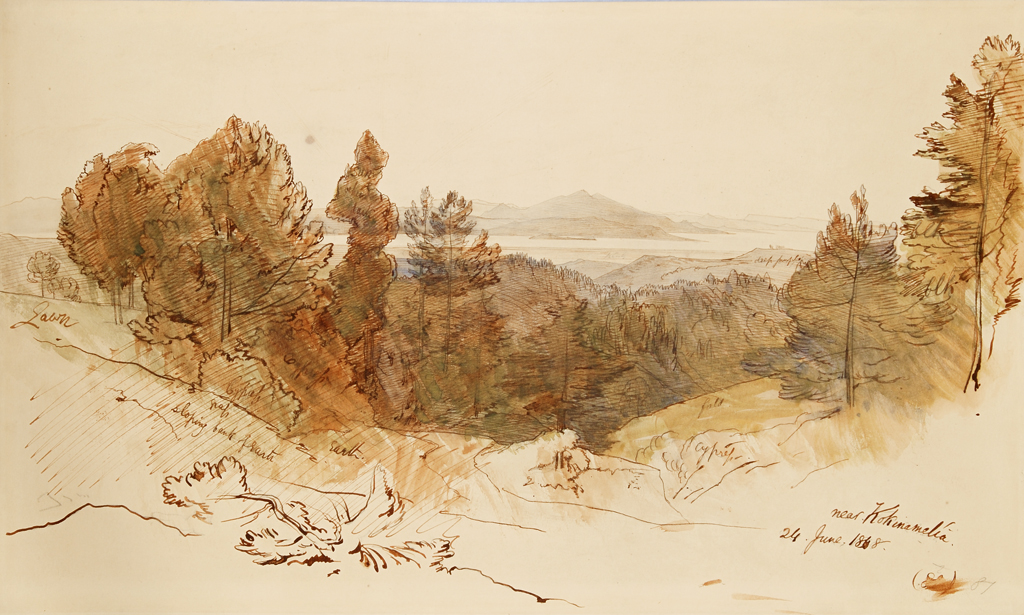 Number 82 – Forest, Sea and Mountains, Kokinamelia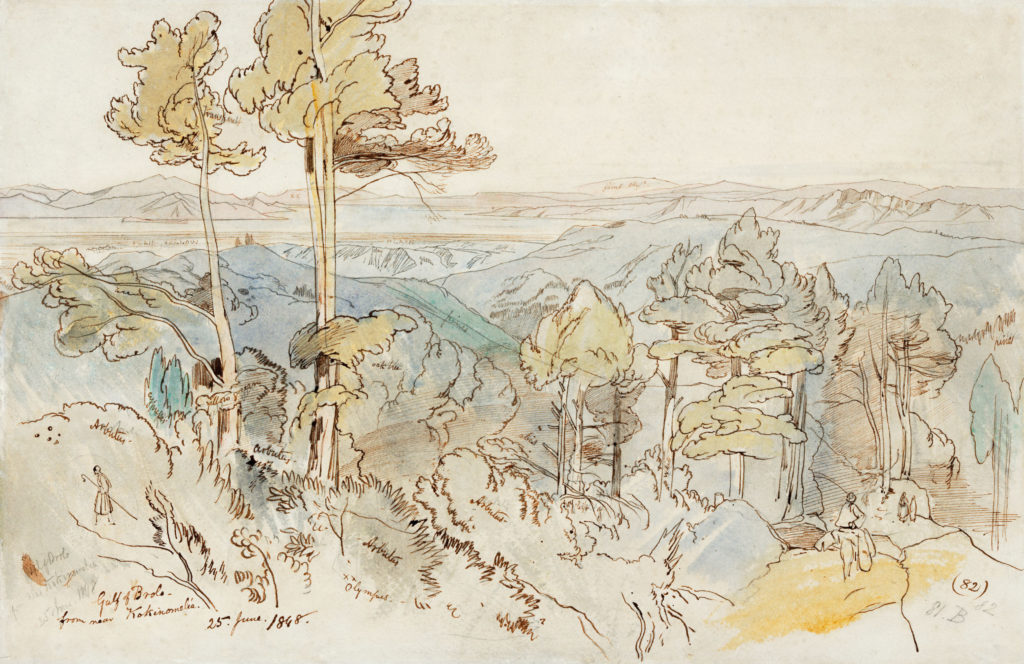 Number 84 – Stylida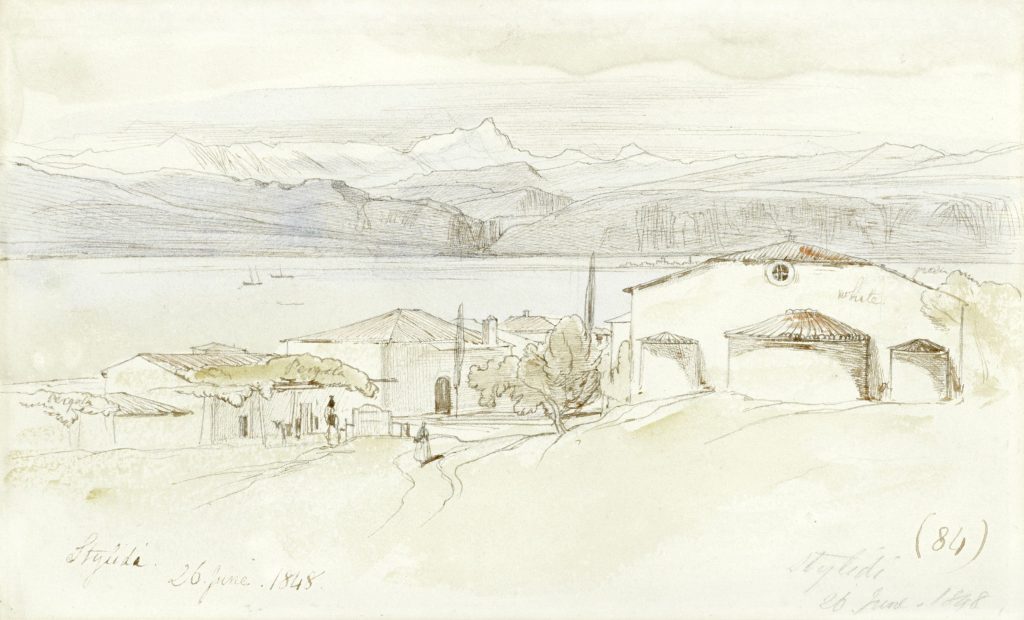 Number 86B – Lamia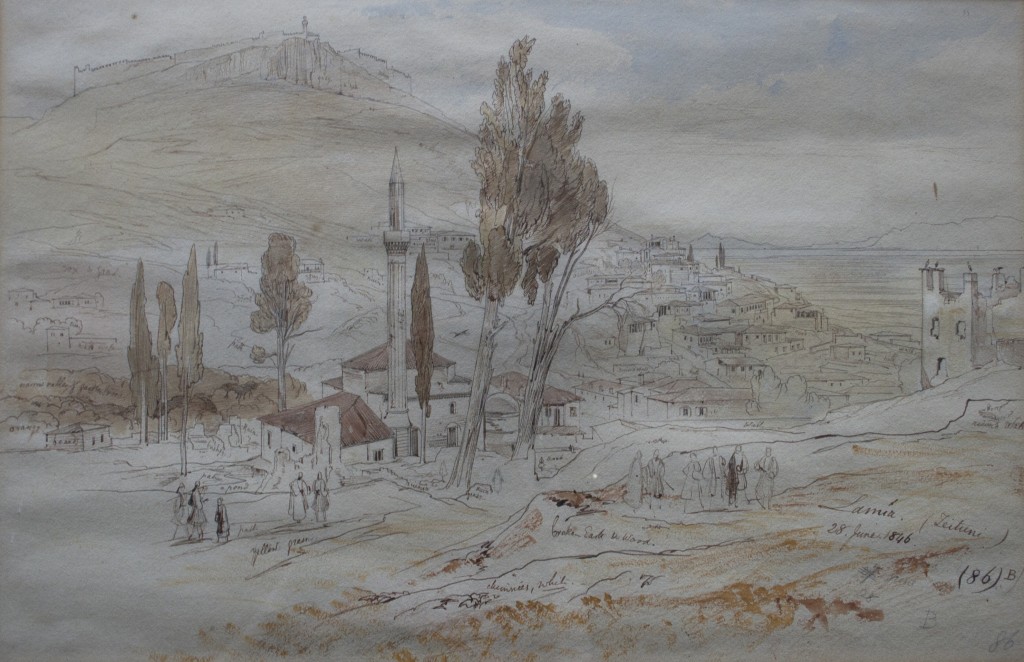 Number 92 – Lamia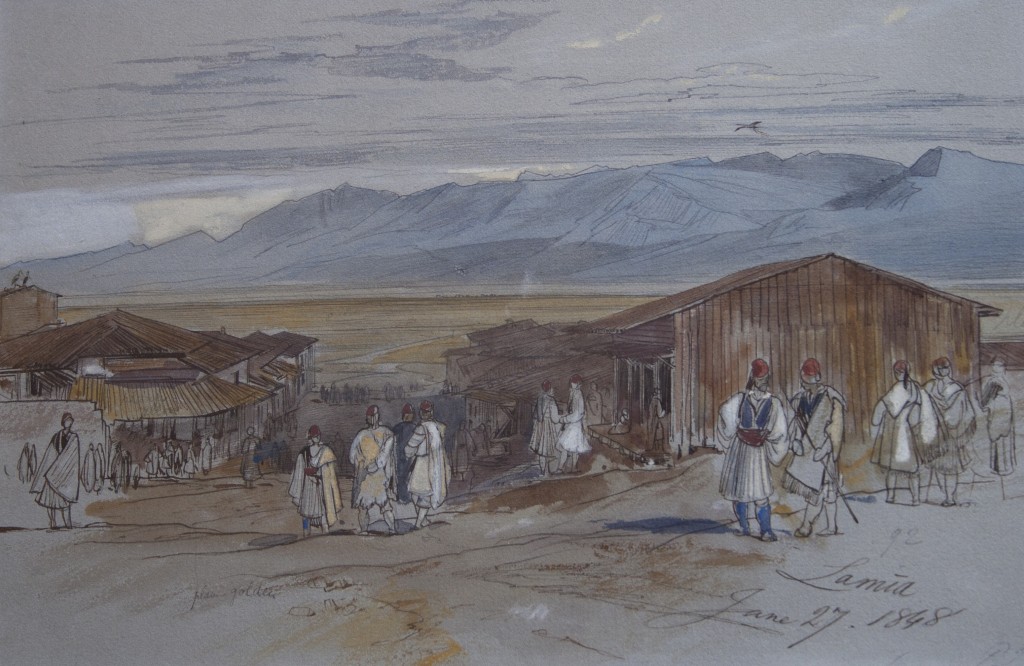 Number 93 – Mountains of Katabothra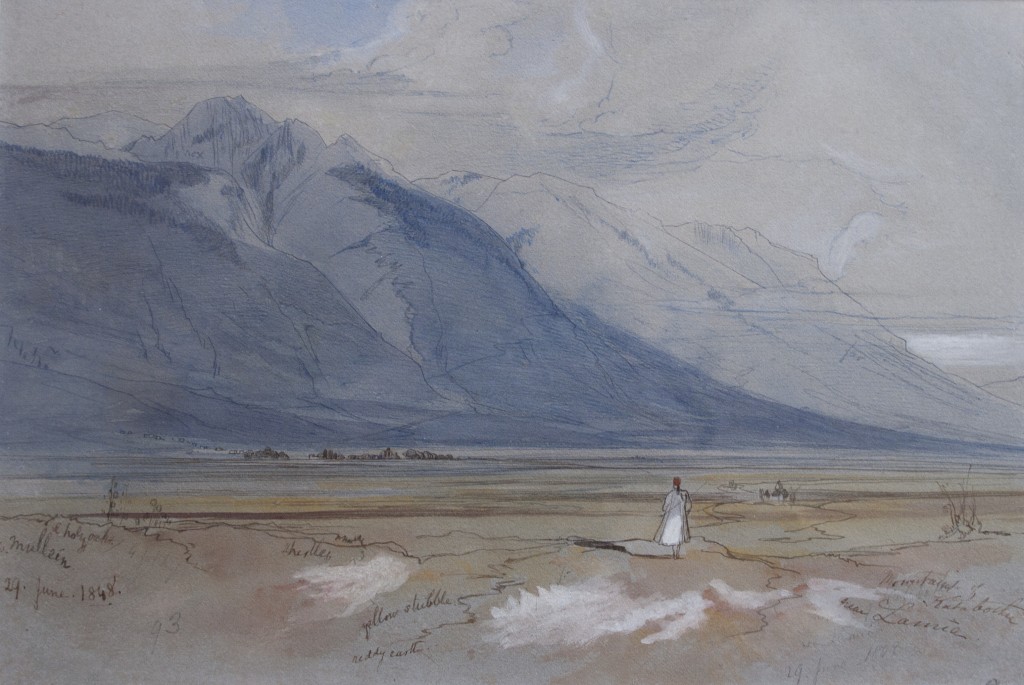 Number 95 – Neopatra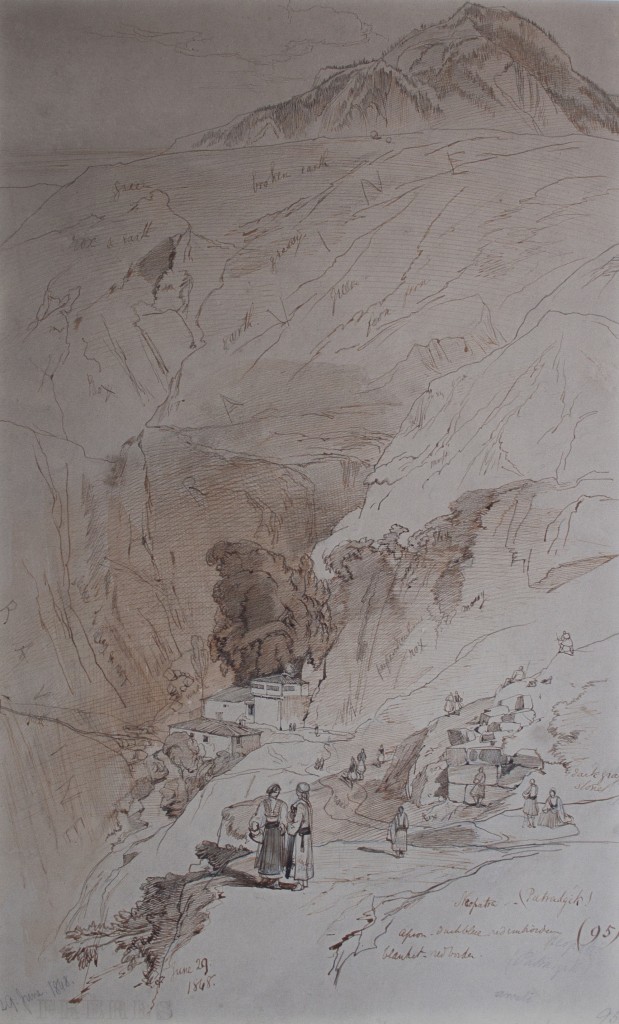 Number 96 – Patradgik, Mountain Village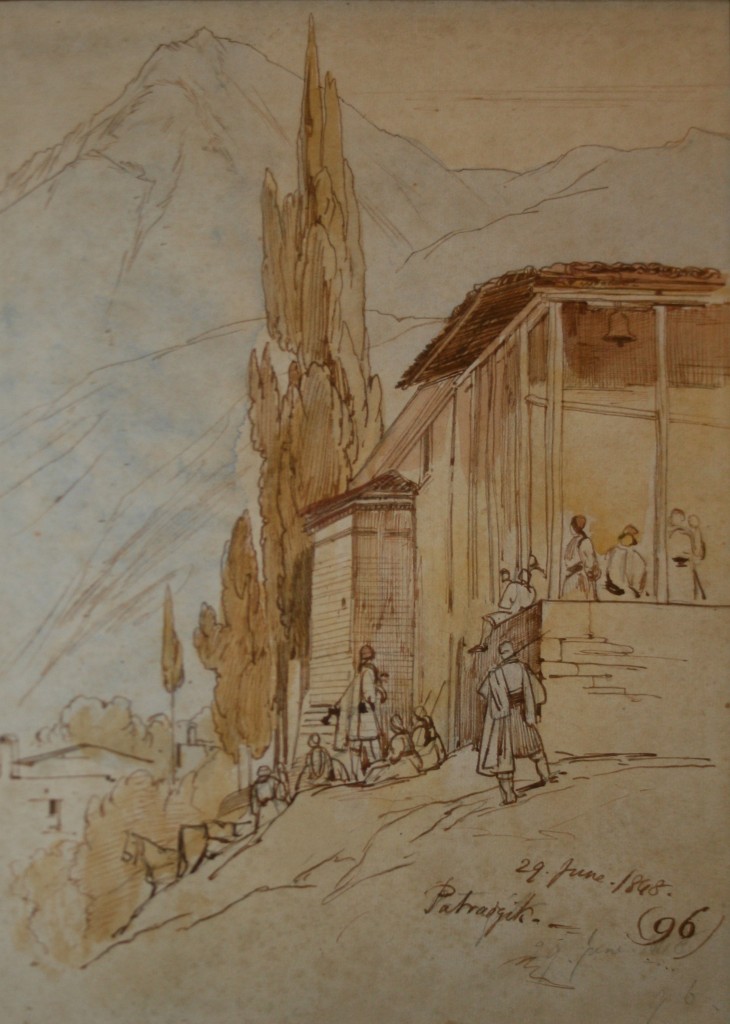 Number 99 – Zeitum (Lamia)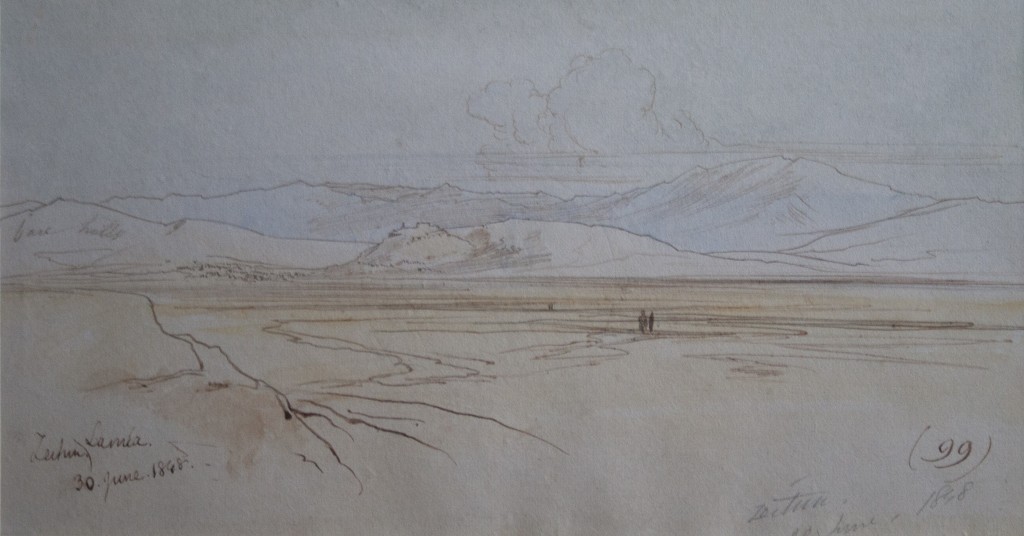 Number 100 – Spercheius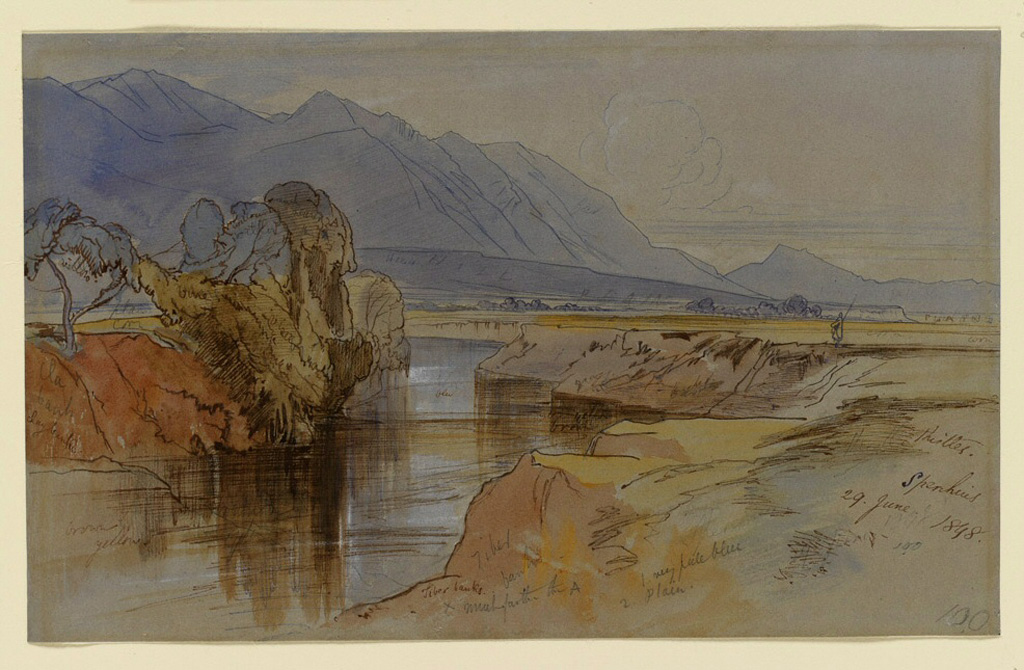 Number 103 – Thermopylae Hot Springs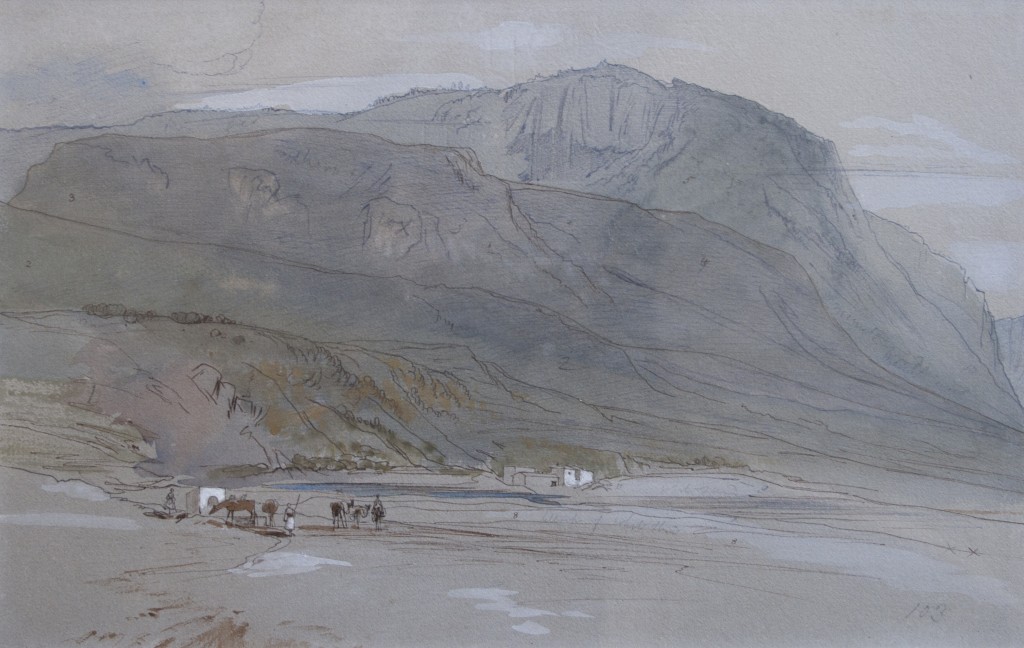 Number 104 – Thermopylae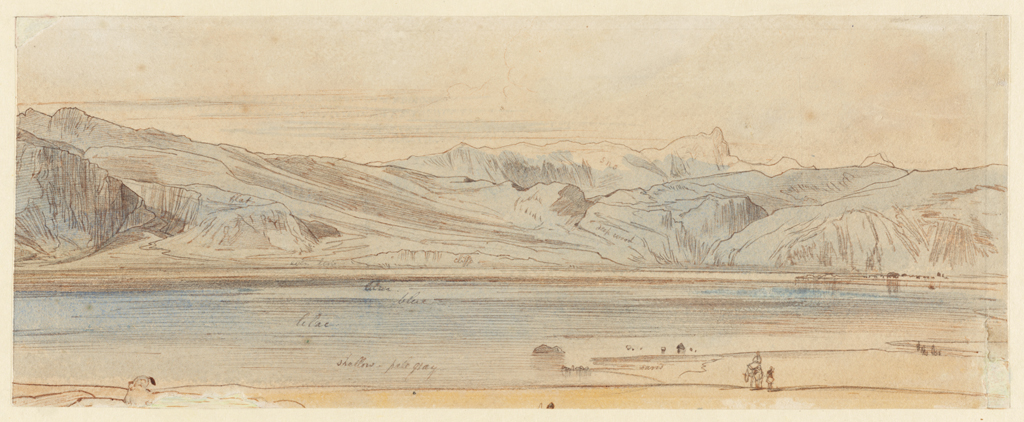 Number 105 – Near Vodonitza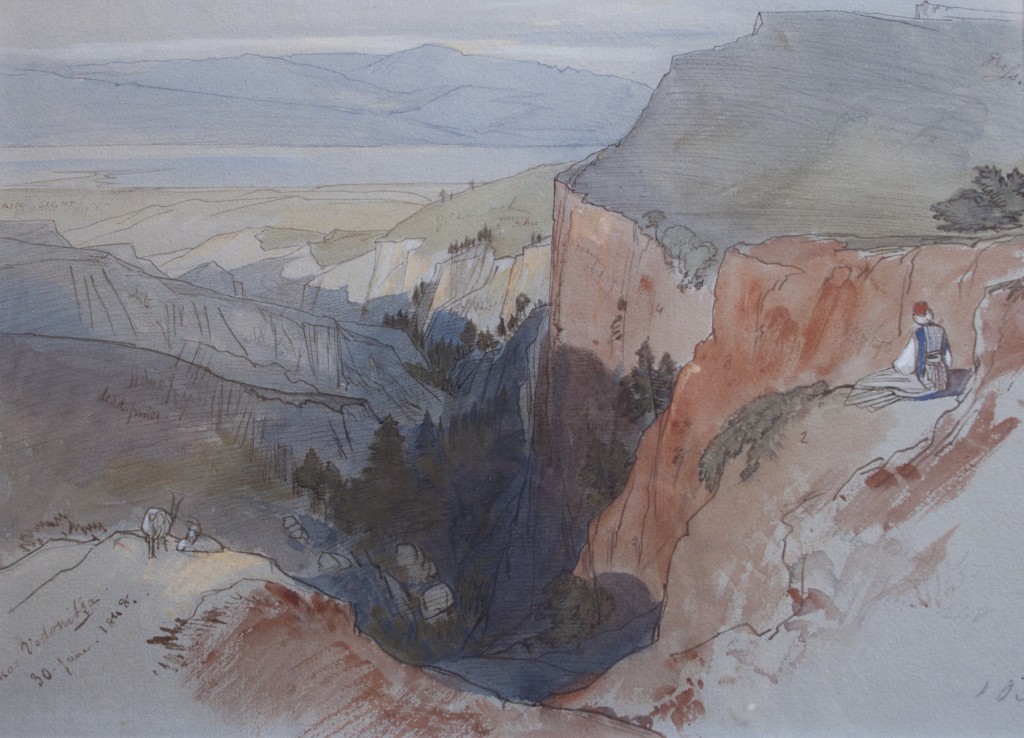 Number 111 – Helicon and Lake Copais from the mountains above Kokhino on the way to Thebes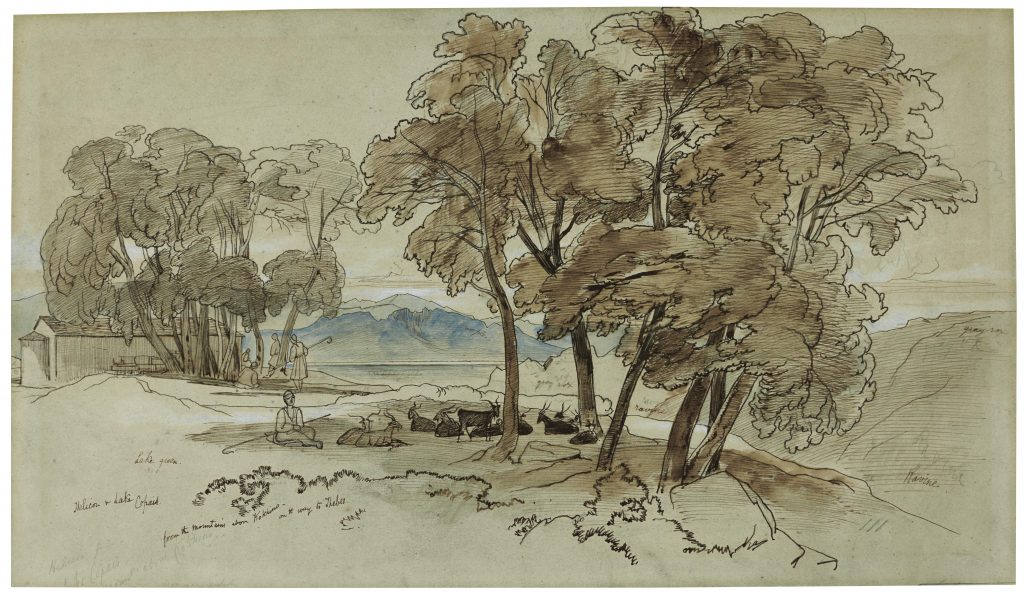 Number 112 – From the mountain above Kokhino on the way to Thebes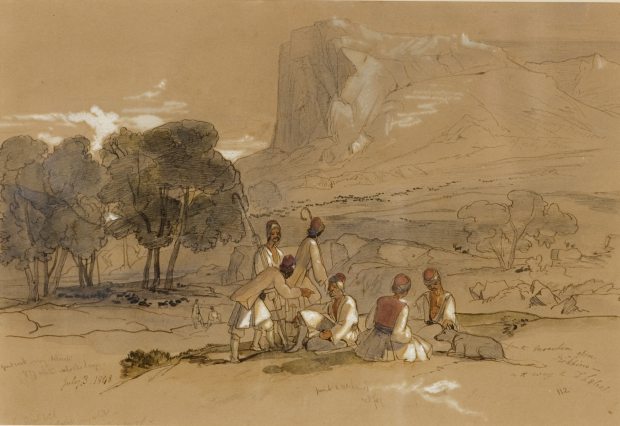 Number 115 – Thebes and Cithaeron

Number 116 – Near Thebes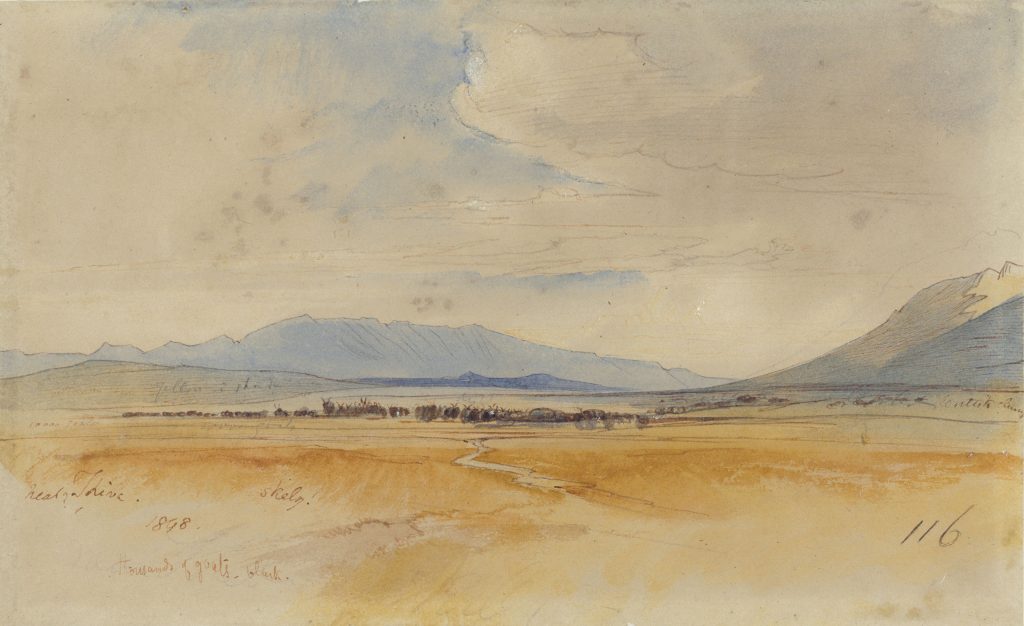 Number 117 – Thebes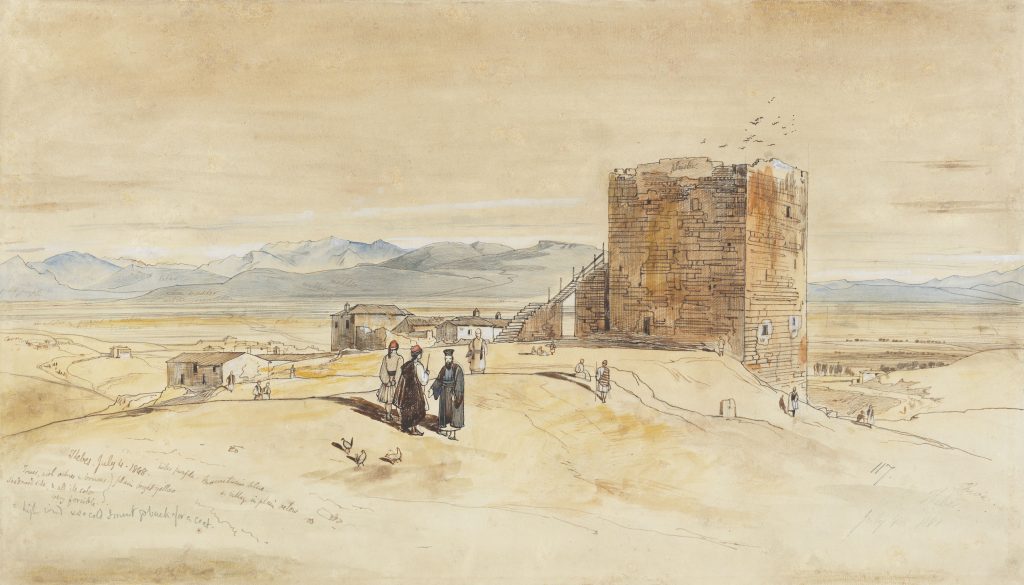 Number 118 – Thebes, Thiva

Number 123 – Plataea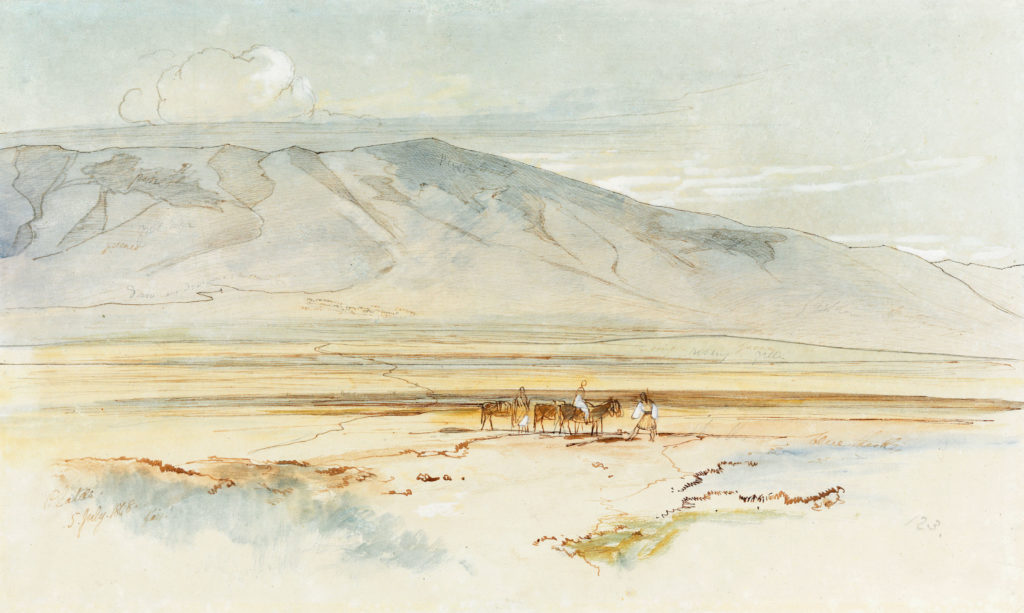 Number 124 – Plataea, Shepherds resting on ruins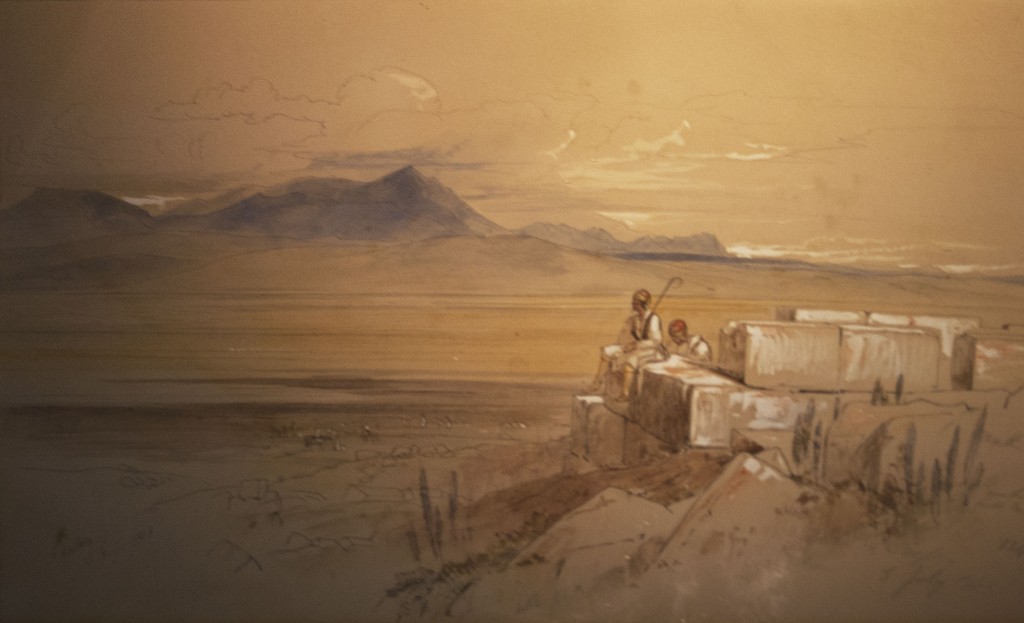 Number 127 – Athens, road to Carra

Number 131 – The Temple of Hephaestus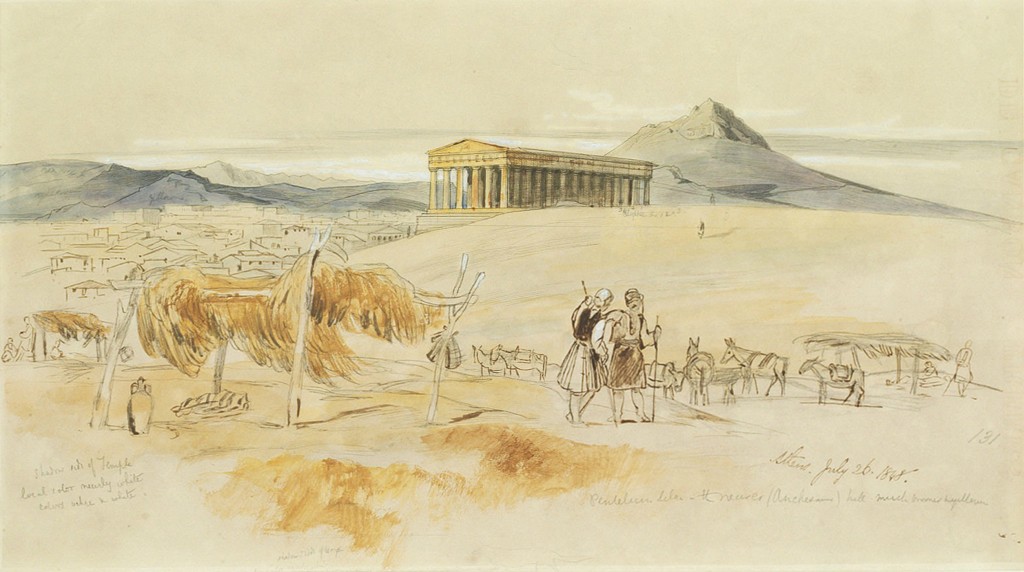 Number 143A – Kara